Representation and co-design
Thanh-Tuoc Autran (Thanh)
Thanh is a law/science student at Monash university who strives to advocate for inclusion and greater education around disability, particularly in regards to intersectionality. They aim to bring their experience in disability, LGBTQIA+, and linguistically diverse backgrounds into their work. Thanh is passionate about ensuring ALL voices from the disability community are heard, respected and valued. 
In her spare time, she enjoys reading, listening to music and watching YouTube.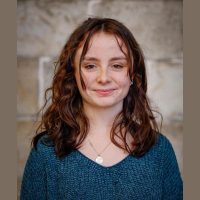 Caitlin (she/her) is part of the class of 2023, completing her HSC in NSW. Caitlin is passionate about challenging the stereotypes of disability and empowering youth to lead with self-agency and confidence. Caitlin is interested in policy/law and advocating for an inclusive and accommodating Australia. Caitlin enjoys reading, binge watching tv series, spending time with her chickens and sheep, and a good chai tea!  
Ezra (he/they) is a youth advocate, activist, and aspiring peer support / social worker based in Naarm (Melbourne) on beautiful Wurundjeri land. He is a queer, neurodivergent, chronically ill, transgender man who is passionate about creating systematic change with a focus on intersectionality, lived experience, and accessibility. Ezra wants to ensure that all young people feel visible and valued within their communities, and he would love to eventually return to living in regional Victoria to help amplify the voices of regional LGBTQIA+ community members. Outside of his work and activism, you'll find him making art, reading good books, or spending time with his cats or his queer-found family.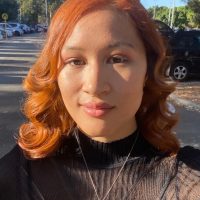 Isabella Choate (she/they) is a lived experience advocate working across disability, mental-ill health, LGBTQIA+, young carer, and youth spaces. They work from an intersectional, disability justice, and consumer/survivor movement lens. Isabella strives to empower young people to take pride in their journey, and to build community founded in care, being unapologetically disabled, and radical inclusion. In their spare time, Isabella runs the 'Lived Experience' Newsletter which aims to educate and share lived experience opportunities in Western Australia.
Grace (she/her) is a 24-year-old Occupational Therapy (OT) student, accompanied by her assistance dog, Sebastian. Grace's lived experience navigating the world with disability, mental health, chronic illness and neurodivergence has led to her passion for working with disabled people. She is particularly passionate about representation, accessibility, inclusion and awareness for invisible disabilities.  She hopes to eventually work within the NDIS space, using her lived experience to create meaningful change and encouraging young people to be authentically themselves.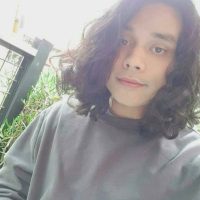 Dureece is a 25-year-old Film Student who lives with DPDR, a type of Dissociative disorder.  As someone with an acquired condition, he is very familiar with the lack of awareness and empathy that many people have towards disabilities.  He wants to help close the gap by drawing from his experience as a formerly "able" person.   
He hopes that through his work in CYDA and his film endeavours, he can amplify the voices of young disabled people- and anyone else whose story needs to be told.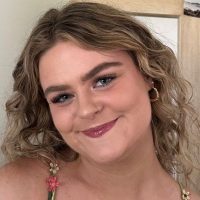 Emily (se/her) is a proud and passionate youth disability advocate, driven by a strong desire to contribute to meaningful change in the world. In her commitment to advocacy and activism, Emily actively engages with a diverse communities to amplify and empower their voices. Through her studies in Political Science, Emily strives to use her lived experience of disability to empower and uplift disabled perspectives through impactful policy and legislative changes.
G is a young queer person living on unceded Kaurna country/ Adelaide. They are passionate about advocacy surrounding young people with disability, First Nations persons, and the LGBTQIA+ community. They are also interested in theatre and have done work in stage management and technical production aiming to make this industry an inclusive and accessible space.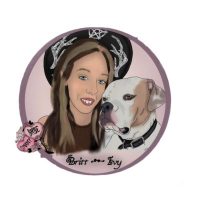 Brittney (she/her) is a young 22yr old born with a rare type of Muscular Dystrophy and other disabilities.  Through their experiences and background Brittney strives to find community, and advocate for those more vulnerable than herself.  Brittney is extremely grateful for the various opportunities that have been presented to her to accomplish this.  Brittney is a self-confessed nerd, free-spirit, video-gamer, artist and bookworm, and has an adorable assistant dog – Ivy.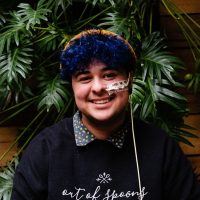 Mac (he/him) is a disability and queer youth advocate from a migrant background.
Mac is a writer and public speaker currently studying youth work.  Mac loves all things outdoors, reading and wheelchair sports when not studying or working.